OPENING AN ADDRESS OR A PRESENTATION: THE PERFECT INTRODUCTION
Get set: An ideal introductory greeting or opening
In every aspect or stage of a public presentation or meeting, preparation is key. This is even more important in the introduction/beginning because, as they say, first impressions last!

What's an ideal introduction / greeting like?
TIPS FOR GOOD, GREAT, INTERESTING, WISE AND IMPRESSIVE OPENINGS/INTRODUCTIONS
You only have a few seconds to make that all important first impression. You only have about 30 seconds to win the attention, interest and respect of your audience, so make your starting words short, interesting, simple but still catchy. An introduction/start needs to be clear and uncluttered.
Here are a few recommended "ways to open a speech":
1. Start by asking a question to your audience. They don't necessarily have to answer, maybe they could just indicate with raised hands, for an example.
2. Start with a good, intriguing and relevant or public speaking quote/quotation.
3. Begin with a short, interesting, factual and relevant personal story/experience
4. Refer to a speaker before you who touched on something related to your presentation, and/or tell your audience what the purpose of your address/meeting/presentation is.
5. Give your audience a challenge/game/puzzle.
What introductory methods should be avoided?
There are several things a speaker can do to open up a presentation/speech. Some people prefer jokes,but they are highly discouraged. Mainly because what sounds funny to one person might not necessarily be humorous to the next person. So by all means, please avoid jokes. Imagine your audience not laughing at your joke. That would spoil your whole presentation/speech.
Try not to overwhelm your audience with a lot of irrelevant information at the beginning. Make your introductory statement/remark as clean and as simple as possible.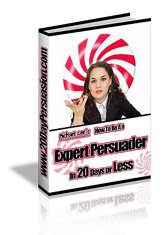 PRESENTATION CHECKLIST FIRST, BEFORE OPENING

OPENING AN ADDRESS: TAKE A BIG DEEP BREATHE FIRST

Fear of public speaking: a good opening usually takes care of the nerves

BE OPEN TO CONTSTRUCTIVE CRITICISM

YOU CAN STOP ANXIETY AND PANIC ATTACKS: TIPS

HOW TO INTRODUCE A SPEAKER

ANALYSE YOUR BODY IMAGE

OPENING: HOW TO READ A SPEECH EFFECTIVELY
Please subscribe to our free ezine - "Straight-Talk!"